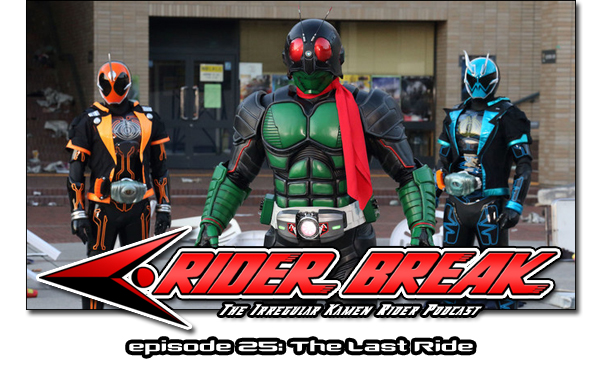 For the 45th time, Rider Break! returns as Hiroshi Fujioka returns as Takeshi Hongō, who returns after 45 years (maybe?) in the 45th Anniversary movie
Kamen Rider 1,
as Kamen Rider returns to the big screen and Rider Break! returns as well.
Hongō returns to Japan, meeting faces old and new. Shocker once again looms large, but is now split in two. Despite a beefy new appearance and an updated version of the Cyclone, something is wrong with our hero, and with each breath and battle, the end draws near...
Is this Rider 1's greatest adventure? Is it Hongo's final day? Is this Rider Break's last episode?
There's only one way to find out!