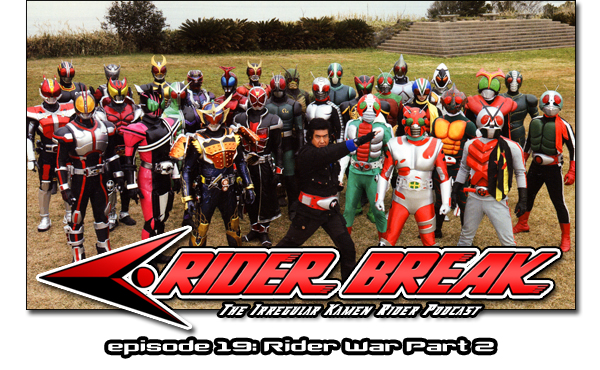 Can the classic and modern (and guys that are like 15 years old but we'll still pretend they're sorta modern) Riders put aside their vaguely-defined differences in time to save the world? Will Shu reunite with his mother? Will Super Sentai actually show up? Who will survive, and what will be left of them? It's an overlong, incoherent nonsensical monstrosity... but enough about this episode of Rider Break!

Listen in as 

Heisei Riders vs. Sh

ō

wa Riders: Kamen Rider Taisen feat. Super Sentai

concludes in the only way it possibly could (or at least one of two ways)...

...and stuff like that.